Be inspired and get ready to travel anywhere in the world with #TravelGoalsAtSM
I was invited last weekend to check SM City East Ortigas that brings the world's greatest travel spots.
They have also installed a background picture like a place in Japan where you can take a picture out of it and reflected that you are literally at that particular place.
To hype the #TravelGoals, there are several campaigns around the mall that will fuel each passion to travel.
Some of these activities are:
It is an Augmented Reality (AR) photo apps that lets you take a peek in your travel destination.
Some of the destinations I choose to portray was the Taj Mahal in India and Niagara Falls in Canada. I already pinned these pictures to remind me these places. Definitely, it would be part of my bucket lists I like to achieve in the future.
Each columns from the mall showcases those beautiful locations around the world. One of my fave destinations that captured my attention when I was strolling along the mall was the column of Holland.  Eversince, I like to see those farm of tulips with the white windmill around.
There is also a one-stop-shop for all travel needs and essentials that will get you ready for each destination when you travel. I was thinking of getting family into camping and this burner can be part of my checklist.
There are also contests around like:
Spot that Location Activation – guess that location to win prizes
Find Hidden Icon Activation – find hidden summer icons across the Colorful Columns and win surprises.
Overall, the instagrammable installations and activation are fun to enjoy.   From these activities, I rekindle the moment again the dream to travel.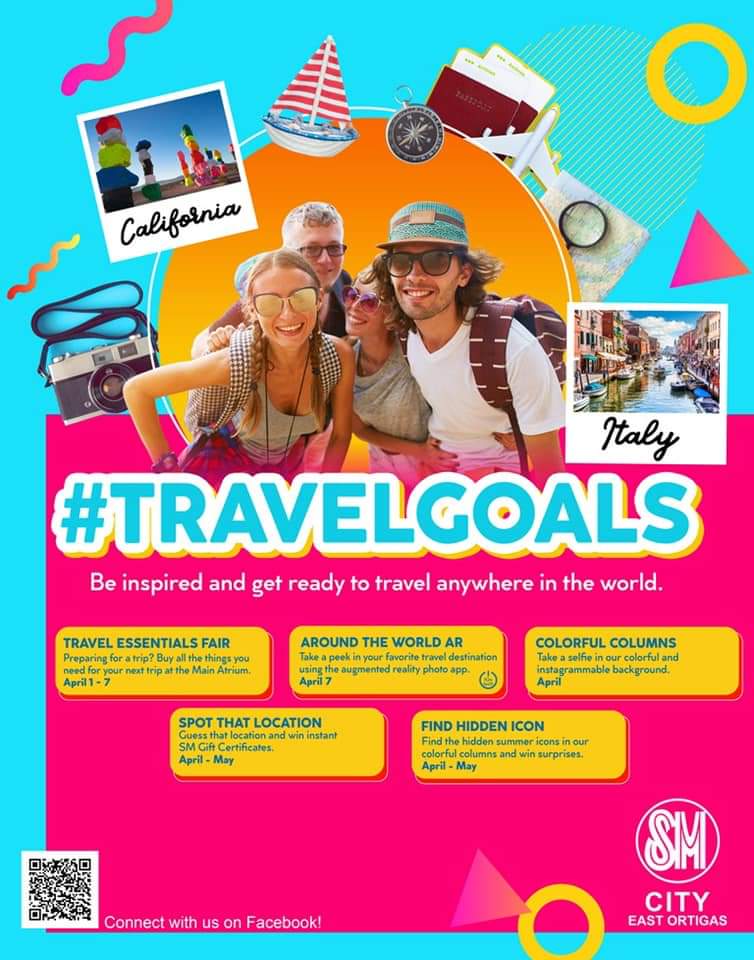 Just like any travel enthusiast,  one can be inspired to get your luggage and be ready to plan your next destination.
Do check it out and make your travel goal happen with SM City East Ortigas.
For more information, visit https://www.facebook.com/SMCityEastOrtigas/