More than 61,000 stores worldwide, and over 2,000 stores in the Philippines, 7-eleven is always there whenever we travel.
That's why we call it  "favorite neighbor".
Their location is strategically well think of that made the said retail chain so convenient for travellers like us.
I vividly remembered when we were in Kao San Road, Bangkok Thailand, the whole strech has almost five 7-eleven stores that caters the tourists and locals when one need a quick sip like Slurpee or simply stuff to buy.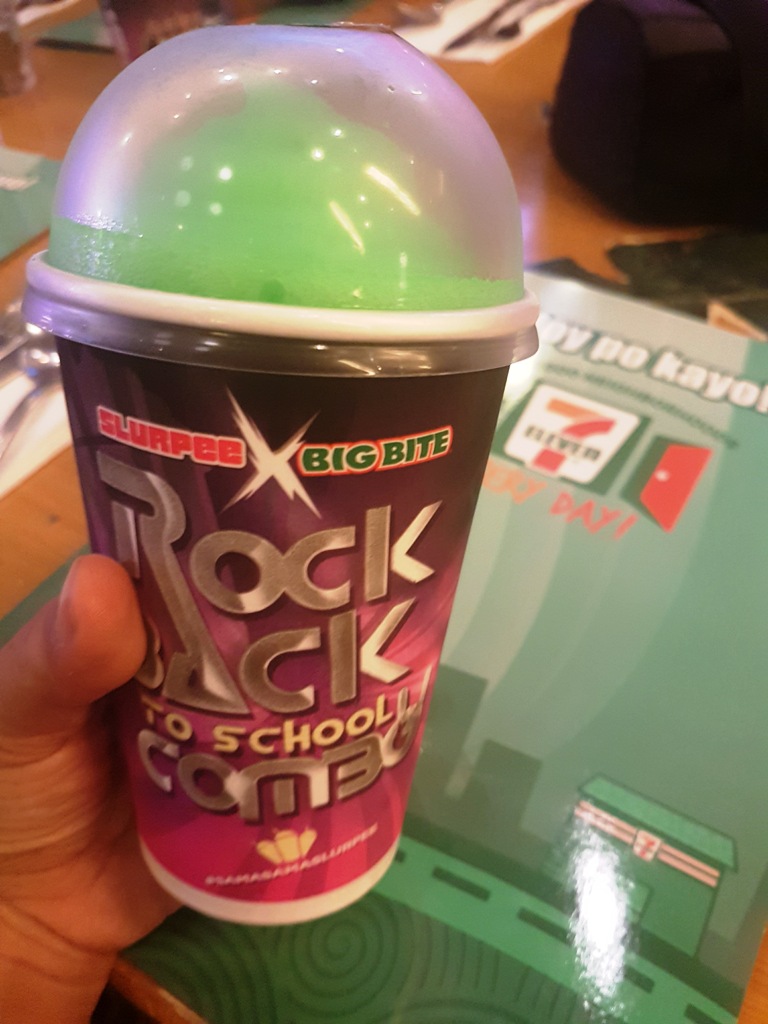 When July 11 invite with 7-eleven came in, I did not realize the date which was literally 7-11-2017 marked also the birthday which significantly a milestone as it turns another year older.
From there, they are giving back to its loyal customers and the communities through:
CLiQQ Every Day! Deals Launch
CLiQQ users can choose 1 out of 3 mystery boxes available starting July 11 that led me to download the said apps as I got 2 points.
Products up for grabs change daily so customers can choose from a wide range of daily deals that can be redeem within 24 hours and claim them within the month.
Slurpee x Big Bite Combo
Ultimate budget back to school combo for Slurpee and Big Bite, only for P49 (save P5) from July 5 to August 15, 2017. A portion of the sales for this promo will be donated to the student council of 8 selected colleges/universities.
Rock Back to School
We got a musical treat last July 11 at Eton Centris featuring acts like 6Cyclemind, Moonstar88 and Gracenote.
Aside from this, the concert series will go to different colleges and universities in Metro Manila including Adamson University, Pamantasang Lungsod ng Maynila, University of Santo Tomas, and more.
There will be e-raffles for the chance to win 24 Bose Soundsport earphones, another 24 winners of Bose Soundlink speakers, and 5 winners of backstage passes to the Rock Back to School concert series.
Slurpee or City Blends? Get both on 7-Eleven Day!
You can enjoy the refreshing taste of Slurpee and share another cup with a friend for free if you
buy one Slurpee from 7-Eleven's LV Locsin Store, and all Bacolod and Iloilo stores from July 1 to 11,
2017.
For those searching for a warm cuppa, City Blends will also be available for just P20 for a 12 oz cup and is available in all stores with City Blends from July 10 to 16, 2017. Simply get a QCode found on the 7-Eleven Philippines Facebook page and present upon payment to avail your favorite these deals.
The said store also reached out to our brothers and sisters who were affected by the conflict in Marawi. Donation Boxes were deployed in all corporate 7-Eleven stores in Mindanao.
Employees get to volunteer, along with community to enhance two hectares of an agroforestry site at Marikina Watershed at the Brgy. Calawis, Antipolo City through planting of 1550 fruit-bearing trees.
For more information and promos, visit https://www.facebook.com/711philippines/.