The fondest memories this Yuletide Season is gathering of circle of friends around the table.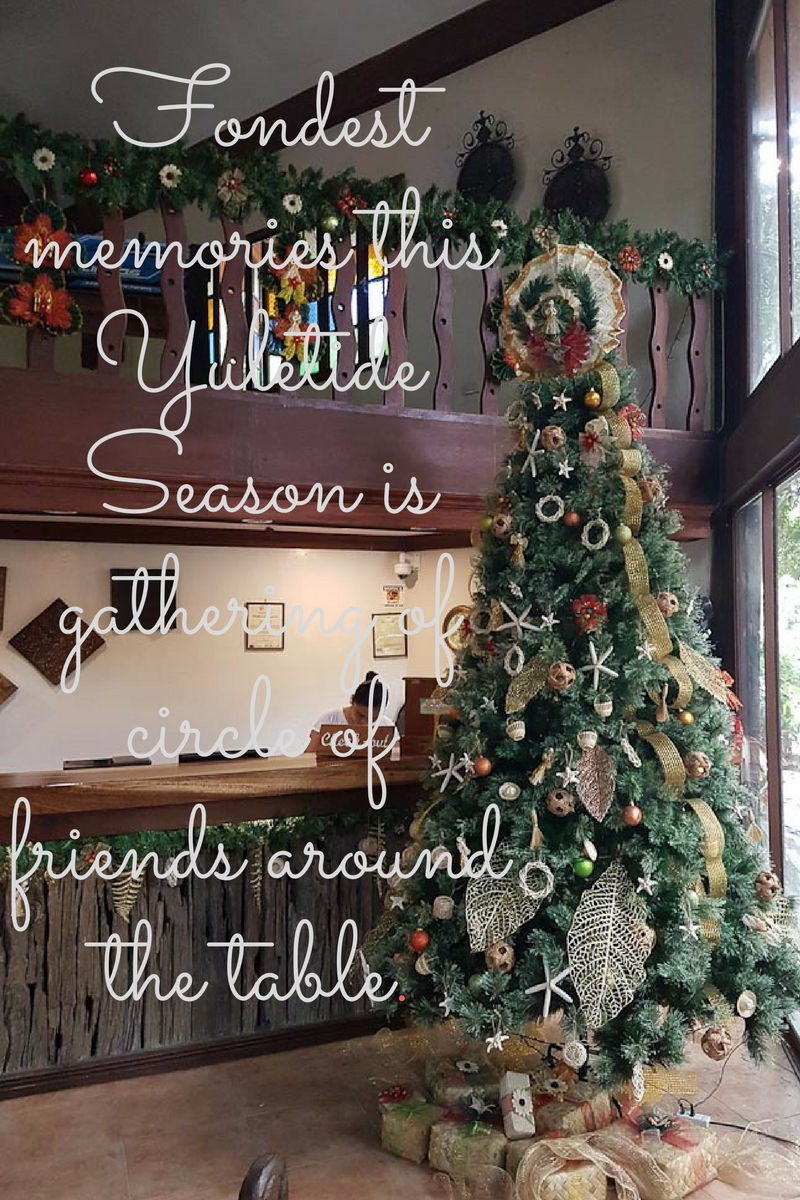 The Road Trippers are everywhere – from out of town travel, working, freelance gig that made themselves busy nowadays.
I know getting schedule especially this holiday season will not be possible for meet-ups, still we tried to gathered in a group for a weekend overnight staycation at Club Balai Isabel.
It was quick drive from Manila located in Talisay, Batangas lushed with greenery getting Taal Lake and Volcano up close as you view them so near.
Since we are in a group, the best way to stay with no. of people would be the Laurel Building which is also near the restaurant and infinity pool.
We got third floor, Room 301 which is at the corner that give the window scenery of the lake outside.
Below has two masters bedroom w/ huge comfort rooms, sofa bed, kitchen and dining area with LCD cabled television. While upstairs has again two huge bed and extra two sofa beds with comfort room.
Yes, some of us got still those busy schedule this December. The stay is more on relaxing moments to all of us.
Those who just came from work, got to sleep first and also avail the Swedish massage inside the room.
We got to enjoy also their lavish food offering at Terraza Cafe where lake and volcano are the nice location to nourish each appetite.
This is from plated to buffet that becomes a festive celebration as we bond, exchanging stories with each other.
When one is near in Tagaytay, yes serving of Bulalo and Tawilis cannot be missed that made Club Balai the best of its taste.
Club Balai Isabel also got the holiday celebration offering lavish Lakseshore buffet prepared by Terraza Café starting from Dec. 16 up to New Year's Eve especially prepared for this occasion. A solemn mass will also be held at their chapel for contemplating.
This would also be the perfect venue to watch the special fireworks display when the clock strikes midnight. A beautiful array of colors and flickering lights beckon the horizon, welcoming the first day of the year.
Some of us got to use their facilities like swimming activities around their infinity pool and Kumintang area.
On a Sunday morning, we went to mass remembering 2nd Sunday of Advent with Spousal Of Mary And Joseph Chapel that sits amongst the green of Club Balai Isabel, perfect place to also celebrate Simbang Gabi and indulge Lakeshore experience.
What to expect for next year with Club Balai that worth a visit again?
Romantic Dinner for February 2017
We got to taste their Romantic Dinner – full course meal from appetizer, soup, steak, dessert served with Red Wine.
Pumpkin soup as our first course is thick and creamy yet pipping hot which a good start to comfort the night. As appetizer, Imperial Garden Salad of greens topped with Shrimp is simple yet got those fresh serving.
The main meal, Belmont Steak and Salmon are too heavy that made it complete on its own with the side marble potatoes that is also best partnered with Red Wine.
To cup off this dinner, Chocolate Volcano with Coffee Crumble Ice Cream with a dash of fruits around made it refreshing.
Lake Forest Mansion
Club Balai Isabel is continuously enhancing its facilities.
We got to visit their newly built Lake Forest Mansion that has a highlight in a new dimension of luxury and comfort in a well-appointed suites complete with kitchen facilities, posh lobby, personal swimming pool and more.
Expect to rise five to seven mansions in this area where a separate restaurant would soon to build to cater their guest.  Separate entrance gate would also be build to make this part more private and elegant to stay.
Yes, compared to previous years we celebrated our Christmas gathering, we are quite a few in attendance.  Maybe we just make the most of those who are present.
Its a wrap up to all of us,  too busy now to face our personal undertaking but taking time is a big deal to reminiscence friendship most of all in this time of love and giving.  Yes, Yuletide season it is!
Til next TRT and let's plan our next trip next year.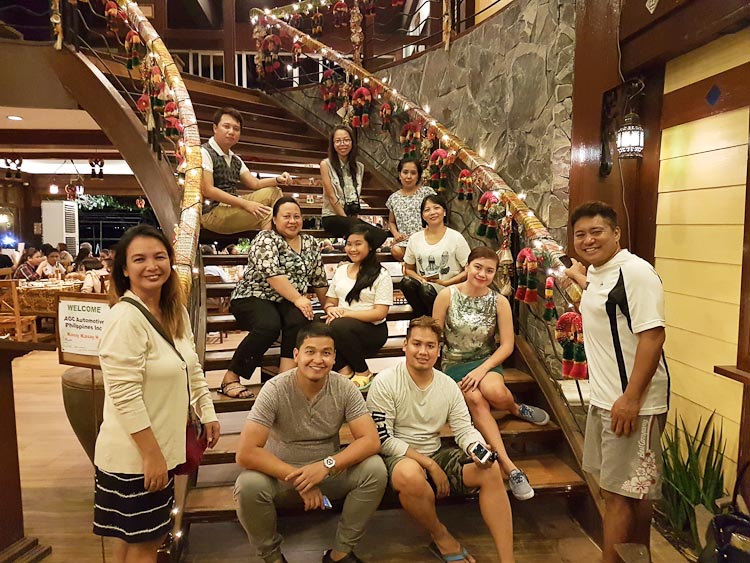 For more information, visit their:
Website Address:
http://www.balaiisabel.com/
Social Media Accounts:
https://www.facebook.com/ClubBalaiIsabel
https://twitter.com/clubbalaiisabel
https://www.instagram.com/clubbalaiisabel/