No stopping as given time I would visit Boracay over and over again not because of client's call but it was really addicting to go back.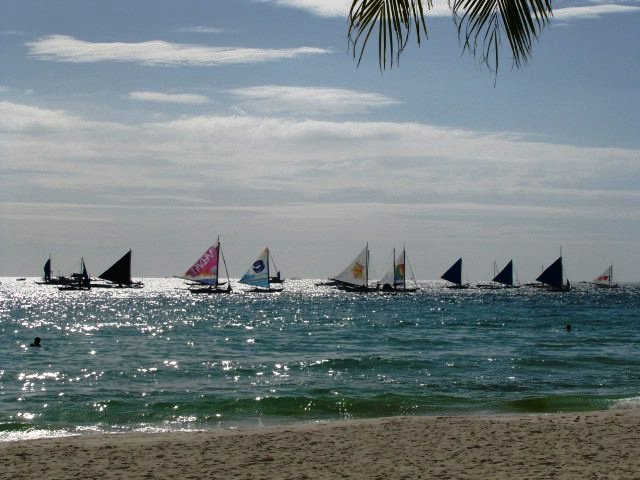 Even others rave about Boracay, I cannot see the idea of going to a destination with lot of people around. The transfer also from one boat to another, the paying of different fees when I started to do some research just made me stressful.
To tell you honestly, my first trip in Boracay was an accident nor did not planned seven (7) years ago.
My training conduct in a government agency has to transferred their venue in Boracay for assignment related purposes.
After that, my return to Boracay after a month was also work related that was staying for two weeks doing tech work in a hotel.
When my brother arrived working abroad, I recommended a family reunion which together with it, we also celebrated our 20th wedding anniversary in Boracay.
No stopping as given time I would visit Boracay over and over again not because of client's call but it was really addicting to go back as I found myself on the look for seat sale always.
Why a sudden switch?
The white sand is soo stunning which gave me time to do research the reason behind. It is a powdered coral – a gift from nature pour down and be scattered all over the island.
The climate also is not that hot. Comparing been there in months like July, September, December, February and April in different years, consistent which for me is soooo calm, a worry-free trip that made a tourist like me to enjoy it.
There were some beaches around the Philippines that stop the fun after the sunset. Not with Boracay. I remembered after we finished our training, the nights were still alive. Name it, from dancing, drinking, partying or just having a coffee which I usually do to relax.  From there, I can also build relationships that I encountered.
Boracay also has a signature, unique event called "LaBoracay" where people talked it wildly how fun, fun to be there. I cannot have a chance to book a ticket during a May month.
But when I talked to fellow friends / consultants about it who personally experienced / experiencing the spectacular social occasion like this – a gathering to celebrate with good music where a peak of summer for May 1 is very alive.  I even requested photos from them preparing the said festivity.
But this made me intrigue yet excite.  How about a hotel that offers 180 degrees panoramic view of Boracay shore from its lounge?
Lime Hotel Boracay got the knock out ambiance making staycation soo perfect to chillax especially now that LaBoracay is coming this weekend.
This new hotel is a 46-room cool hub waiting to be discovered by hip and discerning travelers looking for place that's right at the heart of the excitement while also providing you with much needed exclusivity.
There is a reason for me to go back for staycation likeLime Hotel and revive my love to the beautiful island of Boracay.
Address:
Lime Hotel Boracay
Main Road, Station 2 Boracay Island
Malay, Aklan, Philippines
+63.906.267.0416
For more information, check their facebook page : https://www.facebook.com/limehotelboracay/