I know New Zealand as the land of dairy products like meat, cheese, ice cream and milk. It becomes also famous when Lord of the Rings series of movies become a phenomenon and everybody is asking how stunning all those scenery is.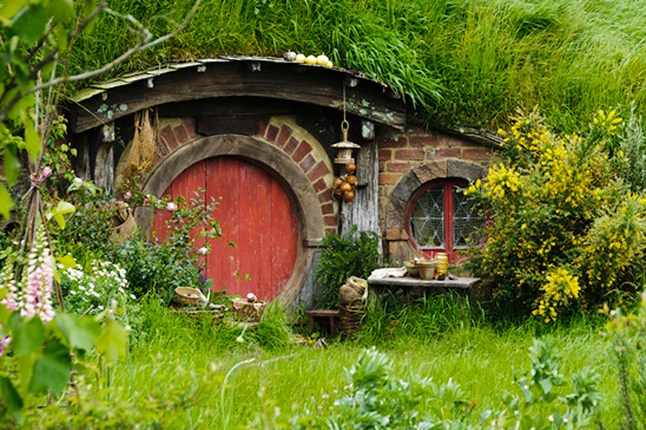 Photo courtesy of Lord of the Rings movie
For me, traveling to New Zealand is one vast of attraction for a traveler who loves adventure and food at the same time.
For me to be oriented more, I have attended New Zealand Travel Trade Fair last June 20 at Glorietta Activity Center, Palm Drive.
Thanks to New Zealand Ambassador Reuben Levermore for giving this opportunity to present it in this trade fair as Filipinos like me to have an idea how abundant the sights and experiences to be experience once we decide to visit it.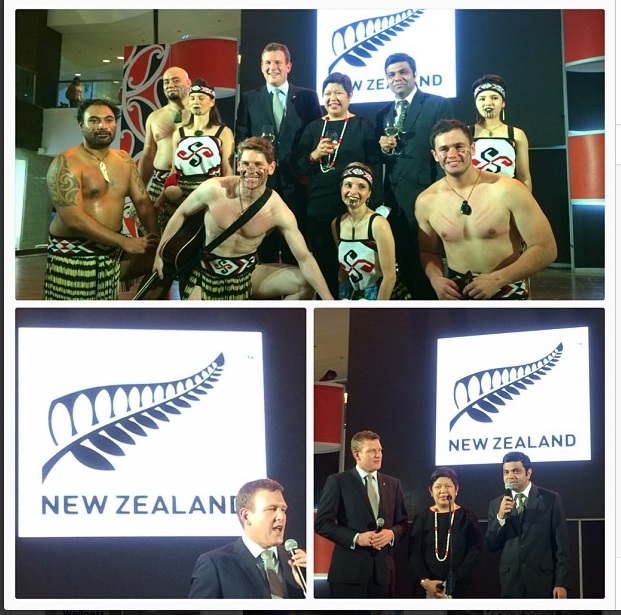 These were the other list of attractions and sights that New Zealand has to offer:
Nature lovers will embrace the scenic vistas from a tour of Auckland, the "City of Sails." The beautiful Christchurch city is revealed on tours given on a classic double-decker bus.
Photo Courtesy of New Zealand Embassy
The spectacular Milford Sound, dubbed as the Eighth Wonder of the World, is enjoyed via a boat cruise to see waterfalls, rainforest, mountains and wildlife.
In Rotorua, visit the Waimangu Thermal Valley, considered the newest geothermal system in the world. The valley houses Frying Pan Lake and Inferno Crater. At the Waitomo Glowworm Caves tour, take a boat ride through caves illuminated by thousands of glowworms.
Photo Courtesy of New Zealand Embassy
In Queenstown, visitors can choose a number of optional adventures such as river jet boat tours, a helicopter scenic flight with alpine landing, the bungee jump, skydiving, guided nature walks, 4WD tours or a winery tour of Central Otago.
No visit would be complete without a deep appreciation of Maori culture at Te Puia, a living Maori arts and culture center located in Te Whakarewarewa Thermal Valley.
Te Puia is home to 500 natural geothermal wonders, such as geysers and mud pools. The center also features native flora and fauna, live kiwi birds and unique Maori arts and architecture. It houses the National Carving and Weaving Schools of New Zealand which preserves the traditional arts. In the evening, visitors enjoy a feast of food and friendship with a cultural performance and a banquet of modern and traditional cuisine.
For diehard Lord of the Rings fans, tour options include a visit to the Hobbiton set and Edoras location. Some 37 hobbit holes, the mill, double arch bridge, Bilbo's party tree, Bag End and the Green Dragon Inn are included in the Hobbiton tour.
From Christchurch, fans can also journey to Edoras via a 4WD ride. The trip brings visitors to the beautiful Mt. Potts high country station to see where the set of Edoras, home of the Riders of Rohan was built. Aside from an informative and entertaining commentary, enjoy a short guided walk, champagne picnic lunch and handle movie replicas of swords, Gandalf's staff and the flag of Rohan.
For the tour, this would range from four-day, three-night packages to seven-day, six night packages, including roundtrip airfares via Singapore Airlines.
Packages start at only $1,071 upwards, providing every kind of adventure for every kind of traveler.
Visitors to the Experience New Zealand fair can inquire also from different travel agencies like:
SIA Holidays (753-5151)
Rakso Travel (812-9667)
Travel Specialist Ventures (928-7487)
Trends Travelmart (478-5401)
Interlink (524-0016)
Allpoints Travel (410-1527)
Swire Travel (817-1082)
Citimiles Travel (523-2881)
Corporate International Travel (631-6541)
The Marvels of Travel (842-7548)
Best Wing Travel (Cavite, 425-4203)
Ecozone Travel (Pampanga 045-887-0332).
More or less, I have an idea on the budget I can prepare in the future.  With this trade fair, visiting New Zealand is within reach to us Filipinos.