We attended the first day of 2014 PTAA Travel Tour Expo last Feb. 14 at SMX, Mall of Asia (MOA) to check affordable and budget deals to different places and countries.  It was timely then that it was also the launch of "Tara Na Sa Malaysia" Holiday Package Brochure.
Good thing I handed over this brochure because what I only knew with Malaysia is the Kuala Lumpur especially the Petronas Tower.   LOL!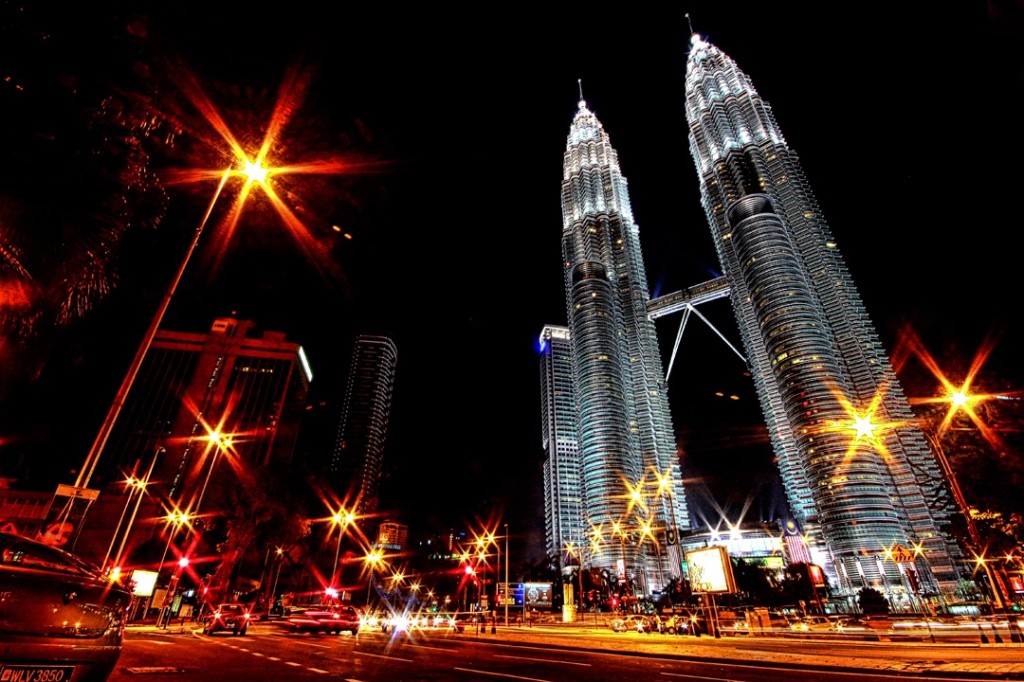 Because of this brochure, some of our planned bucket lists are the Lego Land for hubby, Sanrio for my daughter and Theme Parks for my other member of the family.  For me, I would go on nature tripping part.
With this  brochure, Malaysia tour packages have put together with the help of valued local travel agents from Luzon, Visayas and Mindanao.   The brochure will be inserted on major newspapers, as well as selected magazines nationwide.
Tourism Malaysia marks its grandest tourism celebration move dubbed as Visit Malaysia Year (VMY) 2014, with stepped up efforts to attract more visitors to this bubbling,  energetic cultural melting pot filled with endless wondrous events, amazing festivals and exciting activities all year round.
With its theme of "Celebrating Malaysia Truly Asia," this would position Malaysia as a premiere destination in Southeast Asia.
During the special event held at the Tourism Malaysia Booth, Senior Assistant Director of Tourism Malaysia (ASEAN Division),  Mr. Mohd Akbal Setia enjoined the media and the thousands of attendees to come rediscover Malaysia and, for those who still haven't visited the country, to finally experience its wonders for the first time.
"With Malaysia being one of the most accessible destinations for many Filipinos, we have created this vibrant new tourism campaign with our many wonderful partners to ensure that the figurative line that divides our two nations would remain a line drawn in sand, easily washed away by a tide of new and exciting experiences that would bind us closer as people," he said.
At the same event,  Datò Mohd Zamri Bin Mohd Kassim, Ambassador of Malaysia,  Manila,  reiterated the invitation with this message:
"There are numerous reasons tourists will find Malaysia an irresistible must-visit holiday destination. Whether it's rich and colorful multi-cultural heritage, exciting shopping malls, theme parks, fabulous food, great mountains and rivers,  lush green parks and gardens,  idyllic tropical islands,  palm-fringed beaches or million-year-old rainforests – you can find all these attractions here in Malaysia."
He added, "I believe this brochure with a thematic holiday packages is the first ever to be created," also noting, "(It) promise tourists fun-filled time with lots of exciting activities. This is one of the many innovative holiday packages that have been created to diversify the nation's tourism offerings."
The "Tara Na Sa Malaysia Holiday" Packages Brochure offers a range of unique packages that highlight the following destinations for the travel period of March to December 2014.
These are:
Malaysia's capital city is a bustling metropolis with unique landmarks that are instantly recognizable worldwide.   Iconic skyscrapers grace the city's skyline, co-existing with remnants of history.    KL is also a melting pot of races and cultures brimming with diverse entertainment options, exciting attractions and a comprehensive transportation system.
Known as Malaysia's administrative capital, which is also nicknamed the country's "Intelligent Garden City." Possessing a refreshingly different urban landscape, the city is a clever combination of nature and state-of-the-art infrastructure.
The birthplace of the nation's historical and cultural heritage. Malacca has a long and illustrious past. Its remnants are well preserved and can still be seen today earning it the prestigious title of UNESCO World Heritage City in 2008.
Situated at the southernmost part of Peninsular Malaysia, it is the country's southern gateway. The state is blessed with a diversity of natural attractions, which includes verdant rainforests, cascading waterfalls, thriving wetlands and beautiful tropical islands off its coasts.
One of the World's top holiday destinations, Penang is a delightful fusion of nature, culture and history. Home to a UNESCO World Heritage City and one of the world's longest bridges, Penang leaves an indelible mark on each visitor, leaving them wanting more with each visit.
Also known as "Land Below The Wind", Sabah is made up of enchanting tropical islands, lush virgin rainforests and over 30 different ethnic communities. It is most well known for its icon, Mount Kinabalu, while its island of Sipadan is internationally recognized as one of the world's best diving destinations.
This city is a part of an archipelago made up of 99 islands and is one of the country's most popular holiday destinations. It boosts some of the region's best natural attractions, earning it a UNESCO Global Geopark status in 2007.
It also puts into focus the wide range of activities available to visitors in Malaysia from theme park visits, shopping, nightlife, gastronomic adventures, honeymoon and romantic getaways, golfing, beach, cultural immersions and many others.
For those planning their next travel with Malaysia in mind, the "Tara Na Sa Malaysia" Holiday Packages Brochure is the perfect guide to help them see,  feel and experience Malaysia.
For more information, visit their:
Website: www.tourismmalaysia.gov.my
Facebook Page: https://www.facebook.com/taranasamalaysia
For flight schedules, please refer to the links:   www.philippineairlines.com, www.palexpress.com, www.cebupacificair.com and www.airasiazest.com.