Invite your friends and loved ones for the International Pyromusical Competition starting February 15.  Catch the show every Saturday at 6:30pm until March  22, 2014.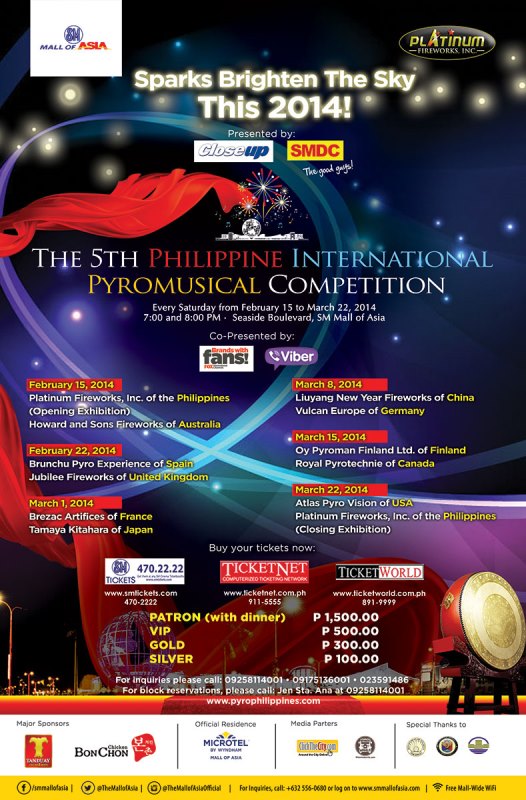 I vividly remember our family first attend of fireworks five years ago where we just sat in the aisle and watched it.  After that experience, family will always be mesmerized on this event every year, getting those dazzling display in the sky.
Hubby has still a slight fever.  Idea is, no one in this world would stop him to watch the most exciting event which is the Pyromusical Competition last February 15.
For the opening salvo, Philippines from Platinum Fireworks, Inc exhibited a -Valentine show entitled "Love is in the Air".
They are actually the organizer of this celebrated event that has been running for 5 years.
They have also given much pride to our country by winning in prestigious competition.
Following were the best shots I can share during the spectacular lights and sounds: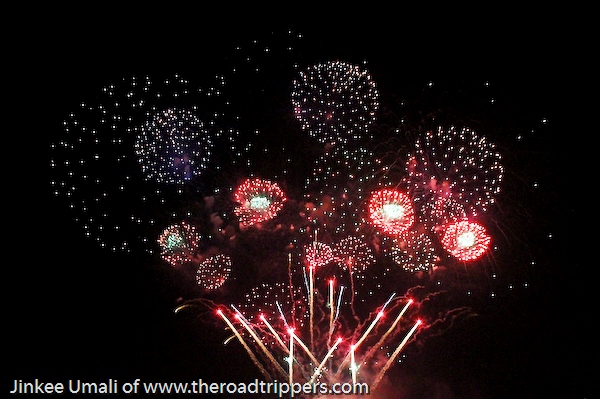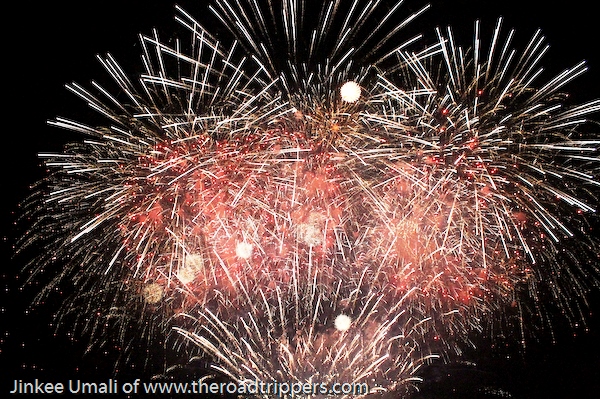 For the competition, first time to showcase is Australia  of Howard and Sons Fireworks.  They have been in the industry since 1992 and have performed numerous  performance including opening and closing of Sea Games in Jakarta, Indonesia, Fourth of July celebration in Utah USA to name a few.
Here were the captured shots I have taken: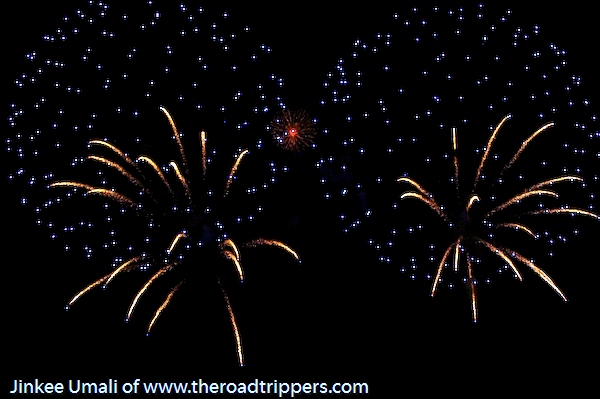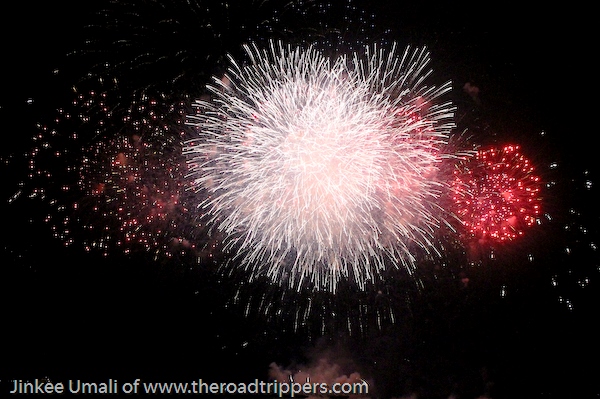 Overall, I was fully satisfied with my post-Valentine date with this Pyromusical event.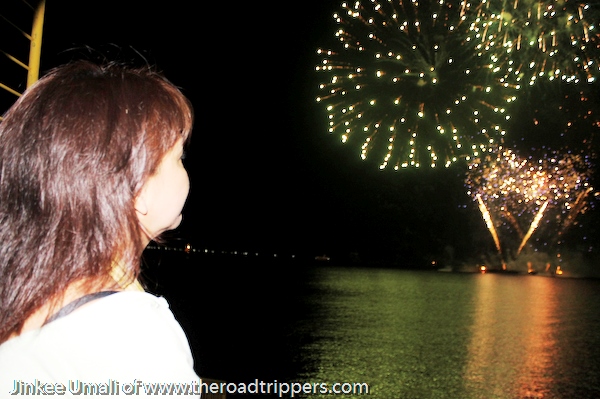 Definitely, would come back next week to watch more even we will be coming to Laguna.   What more, that Saturday would be my post-Birthday celebration afterall this February 22.  It would be between Spain and United Kingdom.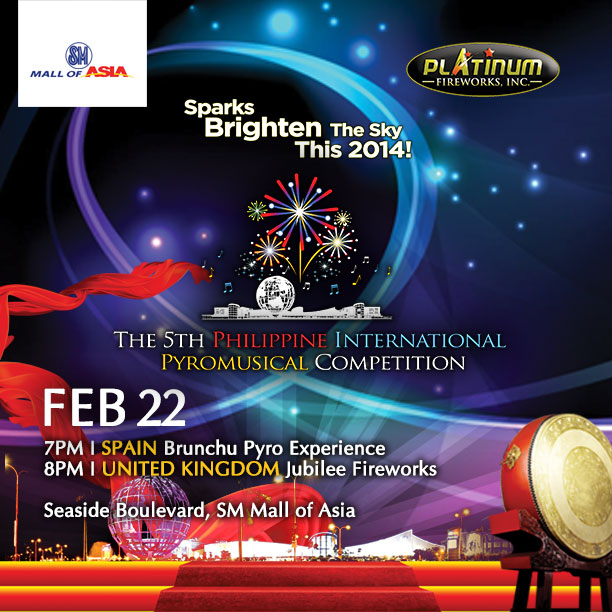 Here are the other schedules to watch for every Saturday:
March 1, 2014
France (Brezac Artifices)
Japan (Tamaya Kitahara)
March 8, 2014
China (Liuyang New Year Fireworks)
Germany (Vulcan Europe)
March 15, 2014
Finland (Oy Pyroman Finland Ltd)
Canada (Royal Pyrotechnie)
March 22, 2014
USA (Atlas Pyro Vision)
Philippines (Platinum Fireworks Inc)
Tickets prices to the 5th Philippine Pyromusical Competition:
Silver Ticket – Php 100 (Standing room only; first-come, first-served basis.)
Gold Ticket – Php 300 (Standing room only; first-come, first-served basis.)
VIP Ticket – Php X (to be updated. Last year, it was Php 500)
Patron w/ Dinner – Php X (to be updated. Last year, it was Php 1,500)