Hacienda Isabella
8 Carasuchi St., Brgy. Carasuchi
Indang Cavite City, Philippines
Life is good when we're having fun. Indeed! Life is much better when staycation at some luxurious and serene place is done once in a while and I must say, Hacienda Isabella is one of them. Hacienda Isabella is own by Ms. Kuh Ledesma and named after her sole daughter Isabella. It is located at Indang, Cavite, a less than 30-min drive from Tagaytay proper.
Well, staycation could be more fun if good friends are there to share with. Thus, having co-TRT members like Ate Jinkee and Shekinah made this trip more interesting, fun, filled with laughter, and a knowledge gained from the usual chitchat was a bonus.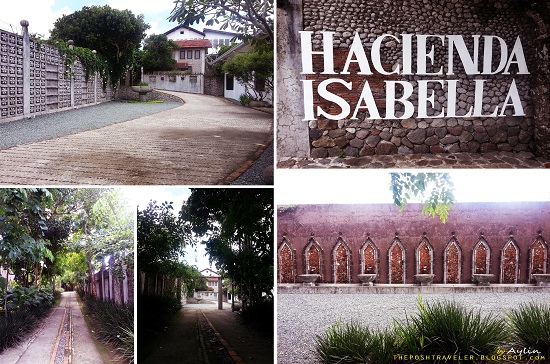 Hacienda Isabella is also a great venue for intimate garden wedding, a rustic and classic scene at the movie and teleserye as it hosted several celebrity weddings and box-office hit movies. If you love landscape photography, then this place has a lot to offer, an OOTD shots is also good to be taken here.
Meanwhile, kindly read more of my overnight weekend staycation experience in Hacienda Isabella at my travel blog – The Posh Traveller. Click here to be redirected and immerse on a relaxing ambiance that would surely rejuvenate your spirit to cope up in a chaotic and yet wonderful world.
Read more at http://www.theposhtraveller.com/2013/06/cavite-city-overnight-staycation-at.html.