Travel is not only a discovery of the world around us, but it can also lead to an exploration within oneself to find moments of happiness, exhilaration, contentment or serenity.
This is according to  Todd Hewitt, corporate director of spa, health clubs and recreation at Shangri-La Hotels and Resorts.
Makati Shangri-La, Manila, together with all Shangri-La Hotels and Resorts around the world invited guests, colleagues, and communities to find their #ParadiseWithin on Global Wellness Day, an international celebration of health and wellness last June 11.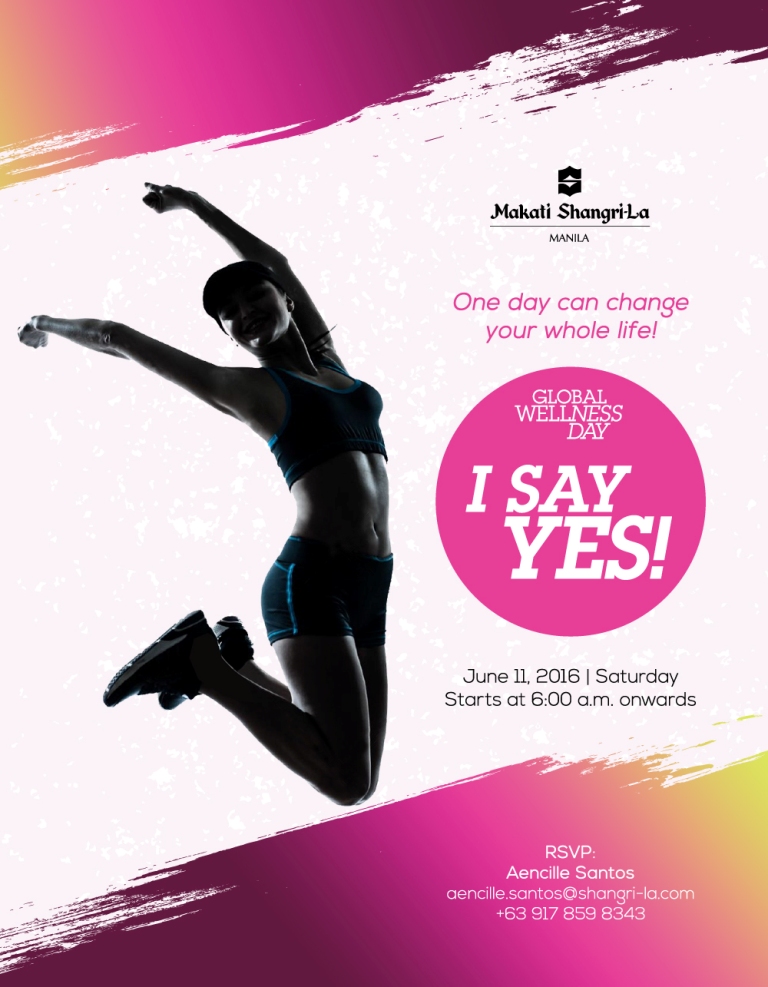 Everyone was invited to join where free registration opened as early as 6:00 a.m. on the 3rd Level.
From a Vinyasa yoga session and cardio workout to beauty talks and healthy cooking demonstrations, the hotel hosted free wellness activities align the celebration of Global Wellness Day thus promoting healthy and mindful living.
The morning was packed with workouts that promotes one's endurance, strength, balance, and flexibility.
The said event also provided sumptuous buffet food that would encourage mindful, healthy eating. From healthy juices, fruit kebab, tuna sandwich, salads, yogurt were just a few to mention.  The same also with lunch serving brown rice, veggies, chicken for the main meal.
In the afternoon, enriching talks from renowned icons from the health and wellness scene such as Gina Lopez, chairman of ABS-CBN Foundation and Dyan Castillejo, fitness guru / sports journalist.
Wellness lifestyle products and services were available the whole day as guests like me experience demos / samples and also huge discounts.
Overall, it was a realization to prioritize oneself more than anything else. No one would take care of your body unless you take responsible.
Again, thanks Makati Shangri-la for this health awareness campaign. Now anticipating next year's celebration of health and wellness.
For future events, visit http://www.shangri-la.com/manila/makatishangrila.